VISION
Be the most dynamic automation company that provides Advanced Technology Products.
Mission
To create superior value for our customers by delivering, reliable, safe, ergonomic, cost effective and aesthetically pleasing automation solutions.
Core Values
Synapse operates with three integral core values – Innovation, Excellence and Integrity. All our solutions are embedded with these values. Our employees are also very passionate about our core values and their actions reflect the values.

INNOVATION
We live to innovate. We continuously aspire to develop new products and solutions. We embrace the latest technologies and apply them to solutions offered to our customers. Continuous learning is a way of life at Synapse.

EXCELLENCE
We strive to provide the most reliable solutions for our customers. Our team is instilled with a no compromise quality philosophy.

INTEGRITY
At Synapse, we believe in long term partnerships with our customers and suppliers. Therefore, we conduct business in a fair and transparent manner.
Our Philosophy
Ultimate customer satisfaction is our top priority. We will work tirelessly to satisfy our customers and close out projects. We are here for the long run, looking to establish long term partnerships with our customers.
STRENGTH
We are an innovative company. Our out of the box ideas, combined with a very strong mechanical and controls team helps us deliver reliable, safe and optimal solutions. We also have experienced technicians for fabrication and assembly. We follow this up with timely execution and after sales support.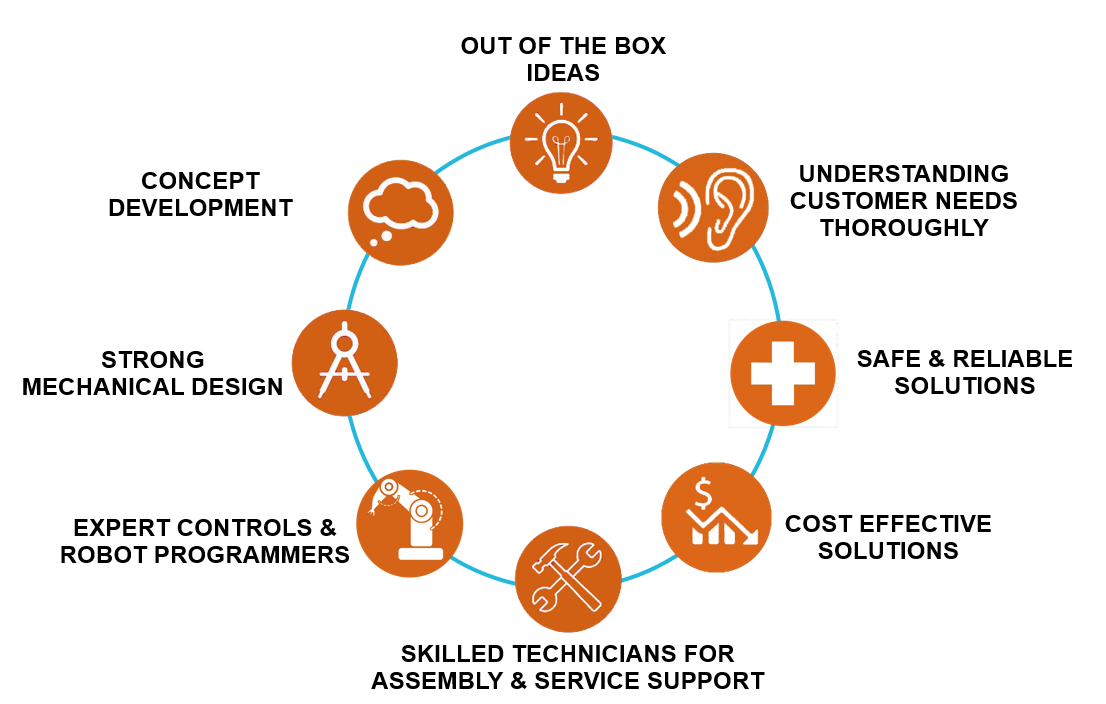 We understand the latest technologies and we apply them to our solutions, thus delivering machines with high operating efficiency.
We do advanced robot simulation using ABB Robot Studio and Fanuc Roboguide. During the design stage, the complete cell is simulated to achieve real-time cycle times. The machines are placed optimally to achieve best possible cycle times and smooth movement of the robot.
Our solutions are extremely reliable. The main indicator of the reliability is our revenue from service and spare parts supply. Over the years, the revenue generated from spares and service is less than 1% of our overall turnover.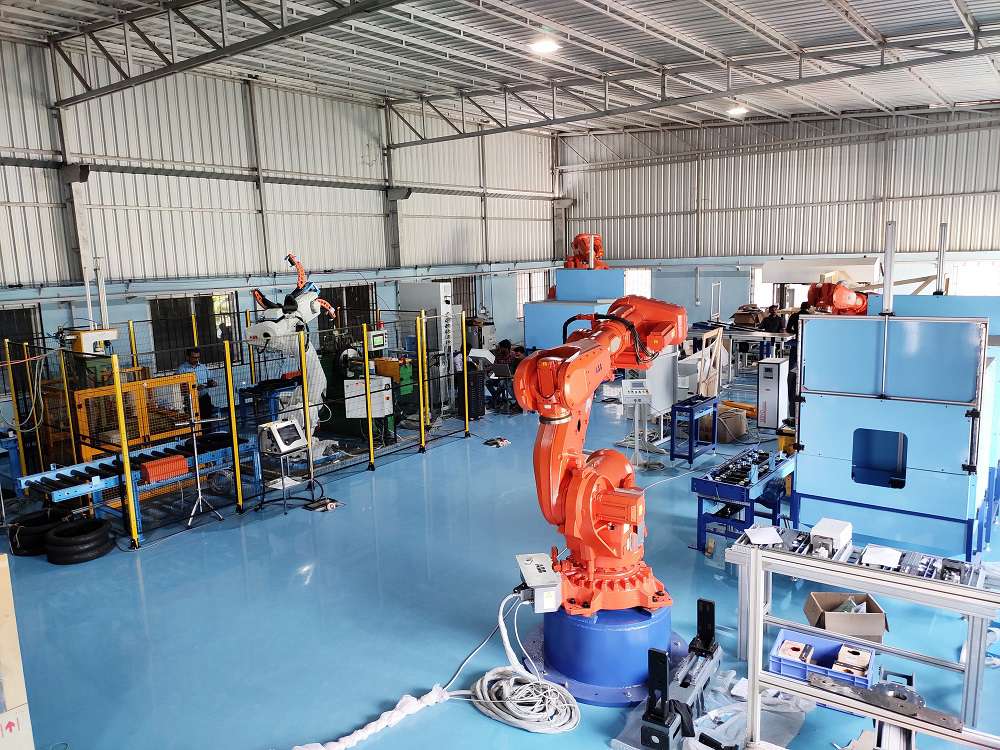 Team & Infrastructure
We have an experienced team of mechanical design engineers, controls engineers, robot programmers and assembly technicians. We have state of the art 6000 sq ft assembly area.
Get in Touch
Sustainable Automation Solutions