CNC AUTOLOADERS
We are the leaders in India in the manufacture and installation of stand alone CNC Autoloaders. With over 25 installations in the last 2.5 years, we have proven systems running across India.
We are now designing & building our 4th generation autoloader which has a compact footprint and improved reliability. Our autoloaders are currently running on LMW, ACE, Jyoti, Hwacheon & Marshall machines with both Fanuc and Siemens systems.
CNC Autoloaders are low cost solutions when compared to Robotic and gantry systems. They can be retrofitted to any existing CNC Machine. The installation and interface process can be completed in about a week's time.
Suitability
High Volume auto components with component dedicated machines.

Shafts from 200 gms to 30 kgs

Other high volume components such as bearing or shafts with minimal set-up changes.

Components can be either gravity fed or vibratory feeder fed.

Can be retrofitted to any CNC machine

Chuck only, chuck and center & between center components
Advantages of CNC Autoloaders
An unskilled helper can load/unload multiple machines

A separate skilled operator can be used for quality checks and offset corrections

Can run though lunch and breaks if the process parameters are defined

Same cycle time, same productivity on all shifts

Minimum 15% improvement in productivity

Better utilization of existing machinery. No loss of production due to absenteeism

On time deliveries and better customer satisfaction

ROI in about 2 years, not considering productivity increase.
Features
Pneumatically operated & PLC Controlled

4 inch touch screen for fault monitoring and control

Maintenance friendly design

Easy to use for CNC Operators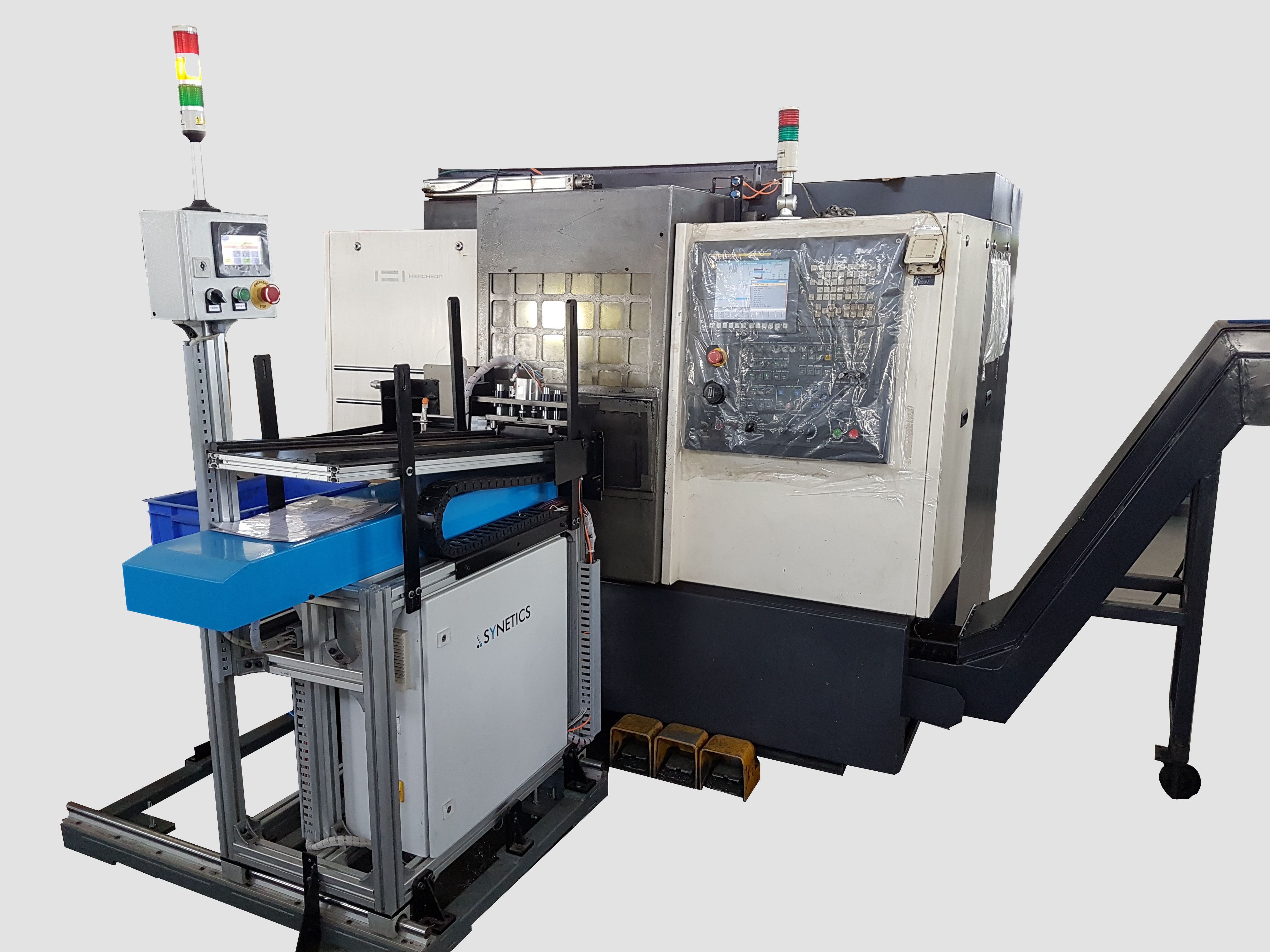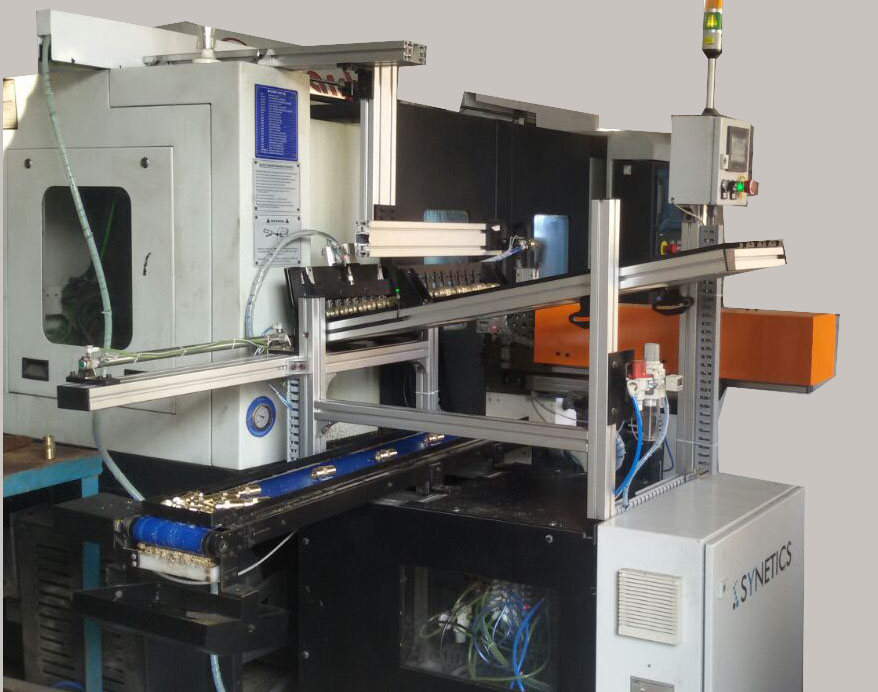 LPG Valve Autoloaders
We specialize in autoloaders for LPG valve machining. The autolaoders are custom designed for Marshall twin spindle SL 12D and DS450 machines. They come equipped with a high volume gravity feed system that can hold 100 components. The overall productivity is around 700 components per 12 hour shift, considering a machining cycle time of 55 seconds. One operator is able to run upto 4 twin spindle machines.
Auto-loaders for centerless grinders
A centerless grinder requires a minimum of 2-3 operators for loading and unloading parts. If our auto-loaders are fitted to centerless grinding machines, one operator can run 2 machines. This provides a quick return on investment and also improves the productivity by at least 25-30%. The quality is also improved as the components are pushed into the wheels in a very controlled manner. There is no gap between the components.
Loading a centerless grinder is a very tiring job as the components have to be continuously fed and constantly pushed into the grinding wheels to achieve micron level tolerances. Our auto-loaders can hold 50-100 components depending on the diameter of the shaft or tube. We have an in-feed system which feeds the components continuously into the grinding wheels. On the output side, an out-feed system removes the components from the grinding wheels, and accumulates them on a belt conveyor. The components are handled very gently and there is no damage, scratches or dents. Proper coolant collection trays are provided to return the coolant back to the machine.
The auto-loaders have fine adjustment in the up down direction to allow for component diameter changes. They also have fine adjustment in the fore/aft direction to compensate for wheel wear. Both the in-feed and out-feed conveyors are equipped with variable speed control to allow for feed rate adjustments.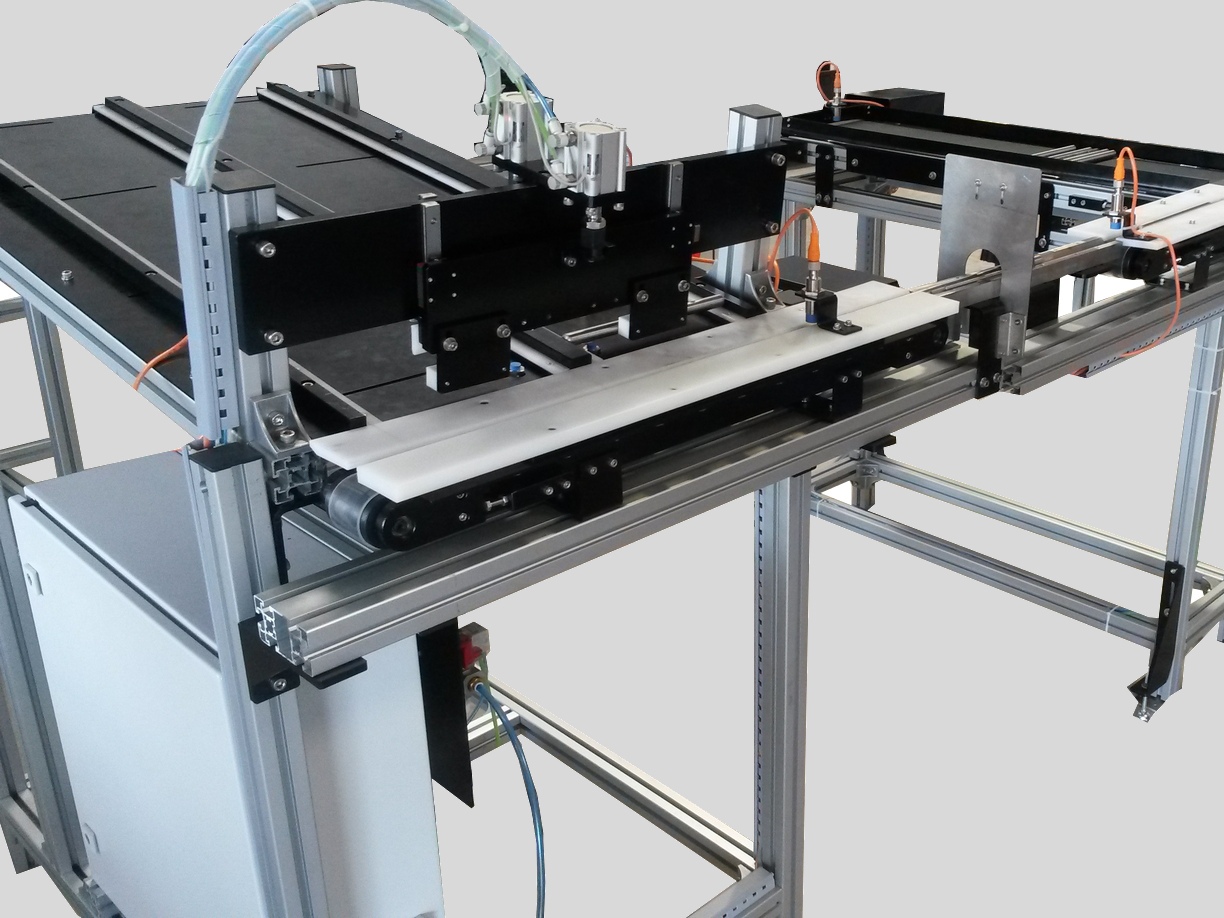 Three types of feeders can be used for centerless grinders,
Gravity Feeder
For components that need to be handled gently. Suitable for finishing passes. Components will be loaded in a single file. No damage to the component.
Billet feeders
For initial passes. Components are loaded in bulk into a hopper. Suitable for first pass operations.
Step/Elevator Feeders
For small dowel pin type components that cannot be fed using a vibratory feeder. Bulk components can be loaded into a hopper. These are suitable where the volumes are high and the feed rate is around 100  components per minute.
We can also provide solutions for plunge feed centerless grinding machines.
Get in Touch
Sustainable Automation Solutions