We build assembly automation solutions for high volume consumer, electrical or automotive component assembly.
Rotary indexers, linear indexers or palletized conveyors can be used for component transfer. Rotary and linear indexers provide high repeatability and offer the maximum time for assembly, as the transfer time can be less than 1 second. They are best suited for low variant/high volume components, where 100% automation is the solution. These are rigid systems and future operational changes are not possible.
Pallet conveyors can be used for larger components with slower cycle times. Palletized systems are usually modular. Stations can be added or removed as and when operational changes are required.
The solutions can be semi-automatic with complicated & skilled operations still being done by operators. The repetitive high fatigue operations and operations with integrated testing can be done using automation. This ensures a cost effective solution.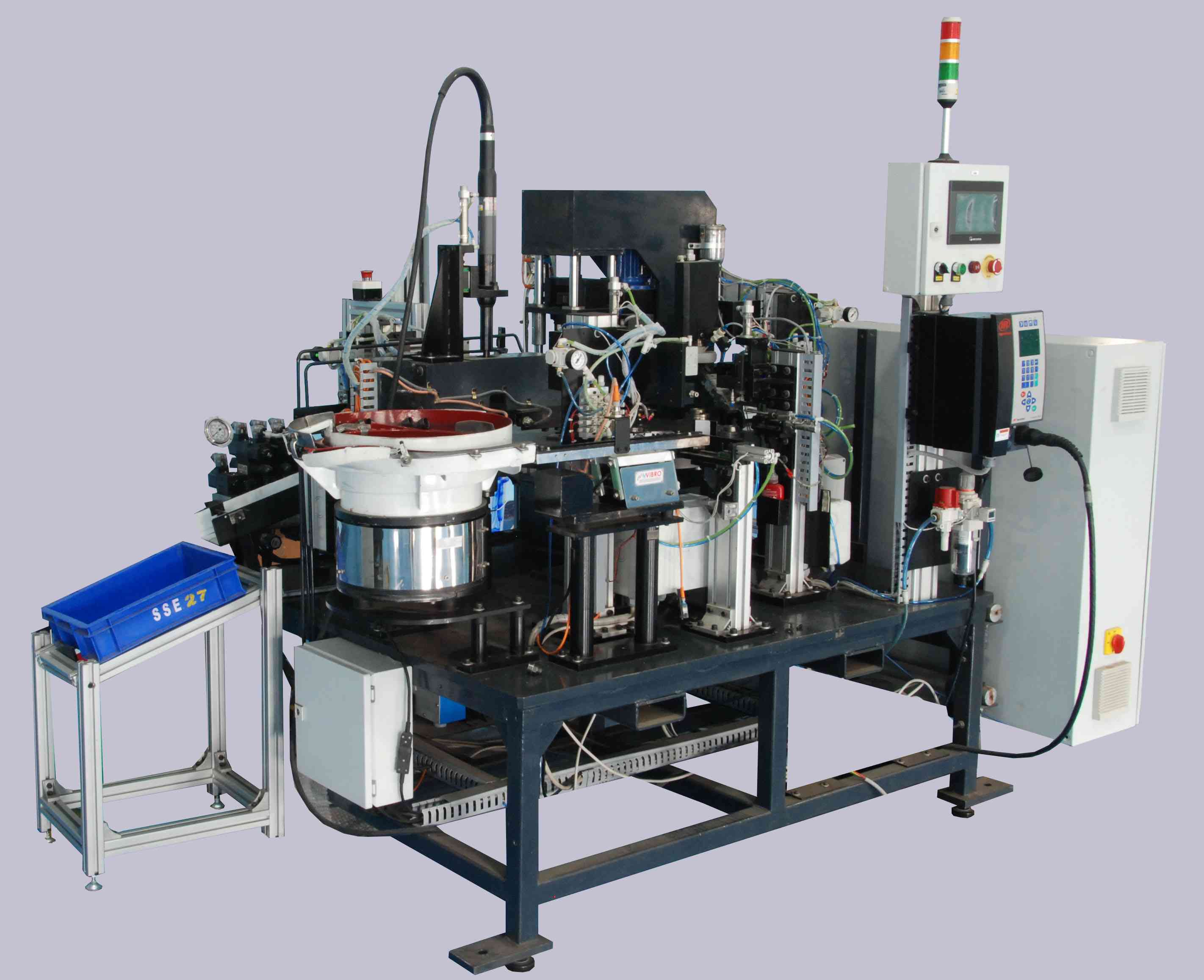 Part infeed can be accomplished through indexing tables, vibratory feeders, step feeders & slat chain conveyors. Pick and place systems, robots, screw feed systems, pneumatic/servo presses and nut runners can be used for component assembly. Vision systems and load cells can be integrated for in process gauging.
Based on the cycle time requirements & precision, the pick and place mechanisms can be powered using pneumatics or servo motors.
Get in Touch
Sustainable Automation Solutions